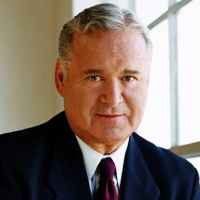 Without Fear or Favor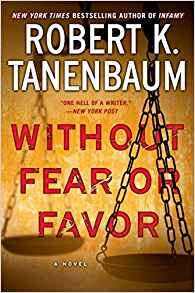 A Butch Karp-Marlene Ciampi Thriller
Published by Gallery Books
In the twenty-ninth novel in the New York Times bestselling Karp-Ciampi series featuring "the best fictional prosecuting attorney in literature" (Mark Lane, #1 New York Times bestselling author), Butch Karp and his wife Marlene Ciampi must stop a radical organization of armed militants bent on the cold-blooded murder of uniformed on-duty police officers.

When a cop shoots down the son of a respected inner-city Baptist preacher, the community rises up in anger and demands to have the officer prosecuted to the fullest extent of the law. But there's something more than a call for justice at work here: a plot to bring down the city's police force through a conspiracy so vast and malicious only Butch Karp and his band of truth-seekers can untangle it.

Full of Tanenbaum's signature page turning intense action and heart pounding suspense from "one hell of a writer" (New York Post), Without Fear or Favor will keep you guessing until the final scene.
REVIEWS:
WITHOUT FEAR OR FAVOR was selected as one of 2017's Best Legal Thrillers by The Real Book Spy!

"Tanenbaum, a former prosecutor, is lights-out when it comes to courtroom drama, which continues to be his calling card. Along with John Grisham, Tanenbaum is writing the best legal thrillers in print right now–and third place isn't close. Still delivering some of the best courtroom scenes in the business, Tanenbaum's latest proves that even at twenty-nine books, this series has a whole lot of life left." -- The Real Book Spy
"Tanenbaum is a pro. Even if you've not read any of his books before (like me), you'll recognize his talent for grabbing readers firmly by the scruff of their necks and not letting the go until the end. Butch Karp is a character well worth rooting for. Newcomers shouldn't be afraid to jump right in—Tanenbaum makes it easy to get caught up in the story without needing a ton of background." -- Criminal Element
"
Entry twenty-nine to the bestselling series featuring Butch Karp and Marlene Ciampi may be the best one yet. Intense, dramatic, well developed, it is one that grabs you from the start and will not let you go until you reach the final page." -- Mystery Suspense Reviews
"Without Fear or Favor by Robert K. Tanenbaum Tells a Gripping, Intriguing Story" -- The Good Men Project
"The racial tensions in and out of the NYPD were believably portrayed. The courtroom drama was just that, dramatic and gripping. I could not put this one down. Now that I've learned about Tanenbaum and this Karp-Ciampi series, I've downloaded the first of those 29 novels, No Lesser Plea, published in 1987, and I'm ready to learn more about these characters." -- Men Reading Books
"Without Fear or Favor is a seat of your pants thriller ripped from today's most sensational headlines" -- Journaling on Paper
"I loved Without Fear or Favor! The story is so realistic that I couldn't stop reading once I started" -- In Our Spare Time
"Filled with complicated and very animated characters, I found Without Fear or Favor a great read. It is full of conspiracy, thrills, and danger. Additionally, the story contains mirror images of what we see today with the civil unrest and public distrust of police." -- Momma Fargo
"Fast, furious and killer deadly, Without Fear or Favor by Robert K. Tanenbaum revs up the summer heat" -- The Review Broads
"The intensity holds through the entire book, right up to the last page. I highly recommend Without Fear or Favor" -- Wonder of Words
"Without Fear or Favor will provide hours of entertainment—maybe even in one or two sittings. It will also challenge, and inspire, its readers." -- Conservative News and Views
"I heartily recommend this book to other cops for three reasons. Entertainment is one, for those that cannot get enough of their craft. There is also an element of Edu-tainment. Finally, its nice to see someone articulate, with a tale, the strain of policing a victimized minority" -- Jack Catchem
"When you read Robert Tanenbaum's resume, you know that before you even start the novel, Without Fear or Favor, you are in the hands of a pro. Tanenbaum is a master of the political and legal thriller." -- The Cyber Librarian
"This is my first Butch Karp story and I loved it. If you like police procedures and well written legal stories, look no further. I was quickly drawn into this story and held tight by the writing." -- J Bronder Book Reviews

"This book reminds me of an amazing episode of Law & Order. The first half of the novel is the police procedural. The cops and their routine is well drawn, and authentic. The courtroom drama is tight, and compelling. The twists and turns are not excessive, but dangerous. As a person who worked for ten years as a paralegal, and another ten as a dispatcher at 9-1-1, I was sucked right into the tale. (And for the record, your Honor, I have gone and ordered the first six books in the series. I have some serious catching up to do. Tanenbaum has a new fan)." -- Phillip Tomasso

"Without Fear or Favor is an enthralling experience keeping the reader completely engaged to the last word." -- Best Sellers World

"..superb characterization, non-stop action, and realistic present day problems and social challenges" -- Mysteries Galore
"I recommend Without Fear or Favor for readers who like to follow a case from start to finish. It's like an episode of Law and Order. You get to see the crime, the preparation, and the trial, along with all the political maneuvering and public backlash and pressure that takes place. This story is relevant to today's social problems." -- Books That Hook

INTERVIEWS:
WITHOUT FEAR OR FAVOR: Five Questions with Robert K. Tanenbaum
The Search for the Entire Truth: Insuring the Integrity of the Proof
An interview with Robert K. Tanenbaum, author of Without Fear Or Favor
Hardcover | 9781476793221 | August 15, 2017