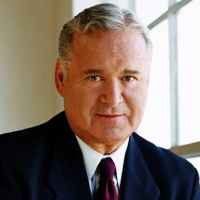 Coal Country Killing
A Culture, A Union, and the Murders That Changed It All
By Robert K. Tanenbaum
Published by Post Hill Press
A triumphant, uplifting true justice story led by jury trial expert, Richard A. Sprague—the indomitable, nationally renowned prosecutor who engaged in the most intense manhunt investigation in police history.

Coal Country Killing: A Culture, A Union, And The Murders That Changed It All, revolves around the cold-blooded 1969 assassination of United Mineworkers of America "reform candidate" Jock Yablonski, and murder of his wife and daughter in their Pennsylvania farmhouse. But driving the story are the extraordinary efforts of a tenacious special prosecutor and his "army" of investigators to bring the gunmen, the union boss who ordered the murders, and his henchmen who saw them carried out, to justice.

Initially, three bumbling small-time criminals, dubbed "The Hillbilly Hitmen," were arrested and charged. But they were the tip of the iceberg as the murders were directed by then-UMWA President "Tough Tony" Boyle as revenge for Yablonski running against him in the bitterly contested 1968 union election and to prevent his corruption from being exposed.

Up against the tight-lipped culture of Appalachia coal country, legendary Philadelphia homicide prosecutor Richard A. Sprague, and his investigators, spent nearly nine years doggedly working their way up the ladder of those responsible to the final showdown with Boyle.

Written by New York Times bestselling authors—former New York County Assistant District Attorney Robert K. Tanenbaum, a lifelong friend of Sprague's, and Steve Jackson—Coal Country Killing is a tour de force for those who love justice.
Hardcover | 336 pages | 978-1637588482 | June 13, 2023